intro to Hockey
2023 Fall Intro to Hockey Brochure (pdf)
REGISTER ONLINE TODAY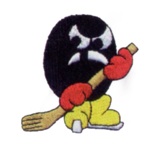 Arctic Icemen "Introduction to Hockey"
The Process:
All players will begin in Phase 1. After the final class before Christmas, each player will get an individual evaluation card, rating each player on how they did with all of the Phase 1 skills. Included in that card will be the assessment of the coach and Hockey Director for where your player should be next (Phase 1, or move on to Phase 2).
Our Goal:
Development of a young hockey player is so very important. Our staff wants what is absolutely best for each individual players development, which is why we have two Phases of Introduction To Hockey. Every player progresses at a different rate. Our goal as coaches is to make sure each player is placed where they need to be to help their development the most!